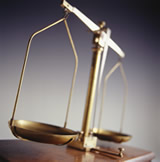 History, Law and New Developments
History of IRBs
Human Subjects Division, University of Washington
Context for careful review of research by peers.
Brief History of U.S. Copyright Law
US Copyright Office

Ethical Considerations in Primary Research
Purdue Online Writing Lab, Purdue University
Site explores primary research in an academic setting.
Creative Commons: Guilt-Free Reuse of Other's Work
Keith Gresham and David Hollander, Princeton University Library
Presentation about the creative commons.
15 Steps to Good Research
Library, Georgetown University
Site lists steps for doing research, links to resources, and qualities of a good researcher.
Research Ethics
Office of the Vice Chancellor for Research, University of Illinois at Urbana-Champaign
This site contains links for articles, case studies, policies and guidelines, and resources and centers that are related to ethics in research.
Ethics of Research
---
Ethical responsibility
Knowledge production builds upon earlier knowledge and the ethical recognition of the role it plays in new insights. Often research involves human subjects either directly or indirectly. There are safeguards and guidelines to ensure the recognition of prior contributions, the rights of human subjects, and the integrity of research methodology. New faculty members are responsible for following ethical principles of scholarly research.
Institutional Review Board (IRB)
Each institution of higher learning is required to convene an IRB to peer review research proposals at that institution. While the primary focus is protection of human subjects, the process also ensures that appropriate research protocols are followed carefully.
Copyright
It is imperative to follow copyright law when using materials for research purposes. Copyright laws impact faculty in two ways. The primary responsibility is to avoid copying material, and when it is necessary to excerpt copyrighted text, to cite it properly, or obtain permission from the individual or entity that owns the copyright. The second focus of copyright is protection of newly generated knowledge. New faculty members need to be aware of the copyright process they can use to protect their own intellectual property, and recognize when it is necessary to use it.
Research methodology
The research community relies on carefully followed procedures implemented with integrity. During every stage of the research process, the primary investigator and each collaborator must adhere to an agreed upon code of conduct. This applies to all phases of the research, including but not limited to preparation, data collection, analysis, data representation and publishing. New faculty members have the responsibility to follow guidelines carefully and ensure that everyone involved in the project is doing so as well.
Giving credit
Perhaps the most important ethical responsibility regarding scholarly research is giving credit where it is due. New faculty members must be certain they know what contributions each individual on the project has made, and clearly credit each with what they have offered to the study. Carefully cite all sources that helped with designing, interpreting and determining implications of the findings. This ethical responsibility acknowledges that all new knowledge is built upon the foundations of findings that have come before.
Possible questions to ask about Ethics of Research:
top of page