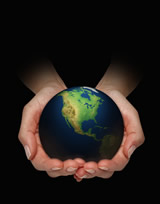 Multiple Perspectives, Staying Fresh and Deepening Understanding
The Fulbright Program
Institute of International Education
Contains stories by Fulbrighter's about their experiences.
Our Mission – Connecting, Sharing, Extending
The Association of American Rhodes Scholars (AARS)
Association dedicated to bringing Rhodes Scholars together to support the scholarship, and its values.
Dwight E. Stanford: Lawyer endowed chair at SDSU
Scharn, N. (March, 2010). Sign On San Diego
A donation to support an American Foreign Relations chair at SDSU, by an alumni of the campus.
Outreach Mandated for New Sikh Studies Chair Holder
Kaur, A. (February, 2009). Sikh News Net
First endowed Sikh and Punjabi chair holder to focus on community outreach.
Faculty Leaves and Special Academic Assignments
The University of Texas at Austin
Outlines policies that govern special assignments for faculty.
Visiting Scholars Program
Russell Sage Foundation
Visiting scholars can pursue their writing and research in New York to investigate topics in social and behavioral sciences.
Assistant Dean
Northern Arizona University
Outlines responsibilities of an assistant dean at NAU.
Responsibilities of the Dean
College of Education, University of North Texas
Bulleted responsibilities of the UNT Dean.
Responsibilities of the Provost
Office of the Provost, Duke University
Description of the Provost's responsibilities.
Advanced Opportunities
---
Opportunities do not just happen
Depending upon the interests, talents, and inclinations of faculty members, numerous advanced teaching, research or service opportunities are available. Many of these involve service by faculty members in new or expanded ways, and we therefore are discussing them under the scholarly service umbrella, while recognizing that they may overlap into the teaching and research realms as well. If new faculty members are aware of some of the possibilities early in their careers, they may be better positioned to take advantage of them when the chance arises. These sorts of activities do not just come along, and by laying the appropriate groundwork at the beginning of their careers, junior faculty members will open doors to exciting and potentially career changing professional adventures.
Fulbright
The Fulbright program involves international exchange of faculty members, and is sponsored by the U.S. government. It is designed to increase mutual understanding between people of the U.S. and other countries. There are a number of programs available to faculty members, including the Core Fulbright Program, with a deadline in August, the Fulbright Specialist Program, with a rolling deadline, the Fulbright New Century Scholars Program, and the Fulbright Distinguished Chairs program.
Rhodes
The Rhodes Scholarships, the oldest international fellowships, were initiated after the death of Cecil Rhodes in 1902, and bring outstanding students from many countries around the world to study at the University of Oxford, in Oxford, United Kingdom. These scholarships are available to faculty members who seek another advanced degree. The awards are described as investments in people. The scholarship covers university fees, and a stipend for living expenses.
Endowed Chair
An endowed chair honors and recognizes the distinction of superior faculty while providing invaluable support above and beyond salary. The monies may be used for research, teaching or service activities, and are designed to be a powerful recruitment / retention tool for faculty members. The monies are donated in an academic area selected by the donor. Endowments rely on a sizeable gift that is invested such that the principal remains intact and the interest provides a perpetual source of annual income.
Special assignments / initiatives
Part of the excitement of a career in the academy is the wide array of roles that faculty members can play in the course of their career. It may be that a special project needs a director, or that a specialized center needs coordinating, or that a program would be best run by a faculty member. Whatever the circumstance, new faculty members should be aware of such chances to serve the students, the campus, or the field of study.
Visiting Scholar
A visiting scholar is typically from one institution and visiting another in order to teach, do research, or offer lectures in the area of their expertise. The experience offers a chance to work with new colleagues and enrich the intellectual endeavors of the host institution. It may also enrich the visiting professor through offering new perspectives on their work. Activities may include formal and informal discussions with graduate students, collaborative research projects, guest lectures or seminar presentations.
Administrative positions
Some faculty members decide that administrative leadership service is the way to contribute to their campus community. A number of options are available at the campus level, including Associate Dean or Dean, Provost, or Associate Vice President positions. In addition to general campus positions, there may be opportunities in Human Resources, at a campus Foundation, the Alumni Association, Student Services, Extended Studies, Faculty Development Centers, and other positions on the campus related to campus functions. Check at your campus to learn about the specific sorts of administrative positions. As a new faculty member with an interest in this sort of service to the campus, begin early to seek leadership roles by volunteering, strategically offering to take on tasks, and seeking mentors in those roles to help you forge an effective path.
Possible questions to ask about Advanced Opportunities:
top of page