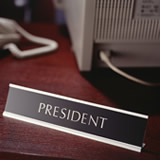 Taking Minutes, Using Parliamentary Procedures and Serving as Liaison
Defining the Responsibilities, Roles, and Recognition of University College Faculty
Indiana University-Purdue University Indianapolis
Outlines roles of faculty and their service on committees.
Mina's Guide to Minute Taking: Principles, Standards and Practical Tools
Mina, E., Eli Mina Consulting, Vancouver, BC, Canada
Comprehensive guide to minute taking.
Parliamentary Procedure: Toward the Good Order of the University
Cagle, J. A., Former parliamentarian of the Academic Senate, Fresno State University
A community service site providing basic instruction in Parliamentary Procedure, with a chance to ask a real Parliamentarian questions.
Academic Senate
California State University Chico
Outlines guidelines, memoranda, agendas, minutes, awards and management issues of the Academic Senate.
The Latent Organizational Functions of the Academic Senate: Why Senates Do Not Work But Will Not Go Away
Birnbaum, R. (July-August, 1989). The Journal of Higher Education
About the contradiction between a prediction that faculty collective bargaining units would lead to Senates disappearing on campuses, and what has actually occurred.
Campus Representative / Leader / Elected Officer
---
Leadership opportunities
Faculty members play an important role in the governance of a campus, and should be strategic about the myriad ways in which they increasingly get involved, take on more responsibilities, and become leaders. New faculty members in particular have the challenge of managing their time wisely. Non-involvement is not an option, and therefore learning about the various ways to take on leadership gradually and in an informed way is critically important.
Department / college / university committee representative / chair
Committees are the working subgroups of the governance bodies at a university. They are the venues for completing the actual work of the departments, colleges and campuses. Committees review, revise and set policy. They confer when decisions need to made, research on an issue must be completed, or a grievance needs to be addressed. Most committees meet regularly to conduct ongoing business, and take up unanticipated issues that arise. Often new faculty members begin by serving on a department level committee, then move up to college committees and finally to university committees as they become more familiar with the policies and practices of the governing body.
Academic Senate representative / officer
The Academic Senate serves as the faculty voice in matters of governance on a university campus. It consists of representatives of the various constituents of the campus. Faculty members from each division, college or school come together, usually monthly, to address issues of concern to the entire campus. All faculty members should expect to take a turn at serving on Academic Senate. The best representatives then return to the body they represent and share the activities of the Senate, ask for input, and serve as a liaison between the various campus divisions.
Department chair / program coordinator / team leader / director
There are various ways faculty leaders are named, but most commonly they serve in the role of department chair or program coordinator. Chairs are released from part of their teaching and research duties to accomplish various administrative tasks such as scheduling, budgeting, ordering materials and equipment, and serving as a "go to" individual if any problems arise. These positions are most often held by veteran faculty members, but if a campus or department is new or small a more junior faculty member may be asked to take on the responsibilities.
Governing boards
A college campus has an overarching governance structure, often populated by leading members of the business community, elected political leaders, or retired college administrators. These boards may include a retired faculty member or other liaison to the faculty as well.
Possible questions to ask about being a Campus Representative, Elected Officer, or Faculty Leader:
top of page